I woke up about 7:30 a.m. ... and the everyone was still sleeping. I was STUNNED. About 10 minutes later I heard a little Tommy chattering and then "Look! Santa DID come! I KNEW it!!!!!!!" Too cute.

We had a nice laid back morning with lot's of excited squealing "THANK YOU!!!!"s and even, GASP, siblings hugging. :-O

Wanna see some pics? Sadly, you'll have to wait. I borrowed my Dad's camera and forgot to get them off before he left. :-( Sorry!

Anyways, we had a nice morning. My parents and Dan came over for an early afternoon Christmas dinner. Uncle Dan surprised Tim with a super cool gift: a Wii! They had a fun time trying out the different games.

Before the 'Rents and Dan left we got our family Christmas picture. Using a remote. Oh dear...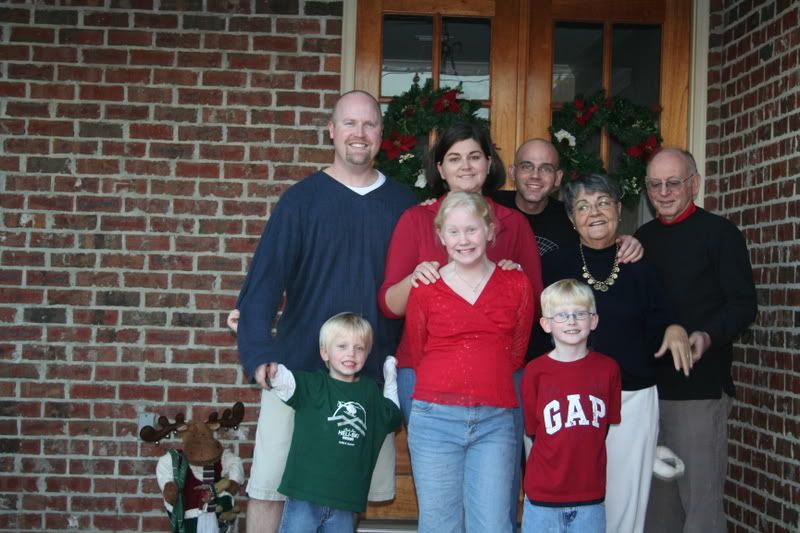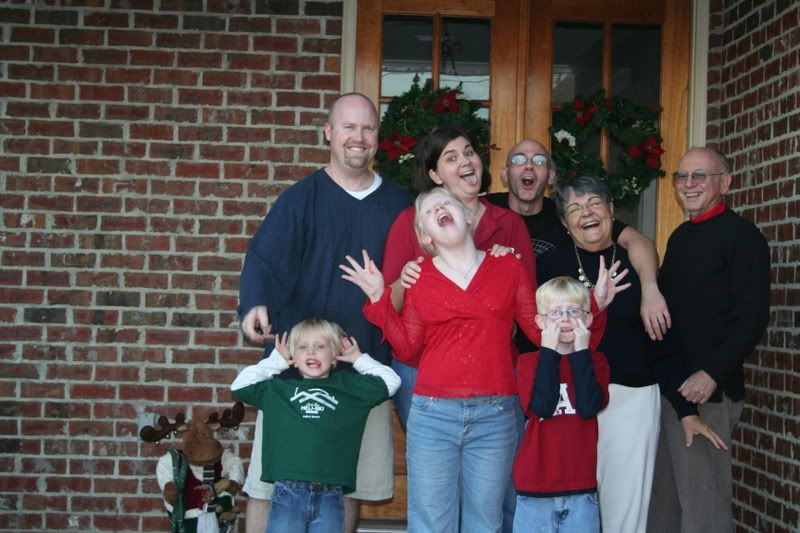 We hope everyone had a wonderful Christmas. Much love to all.