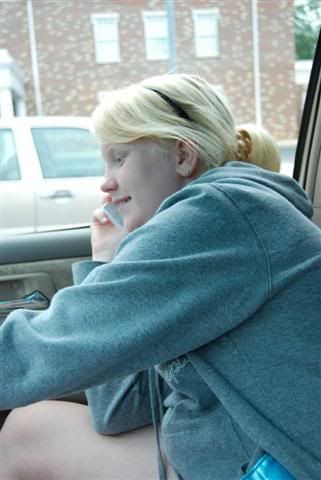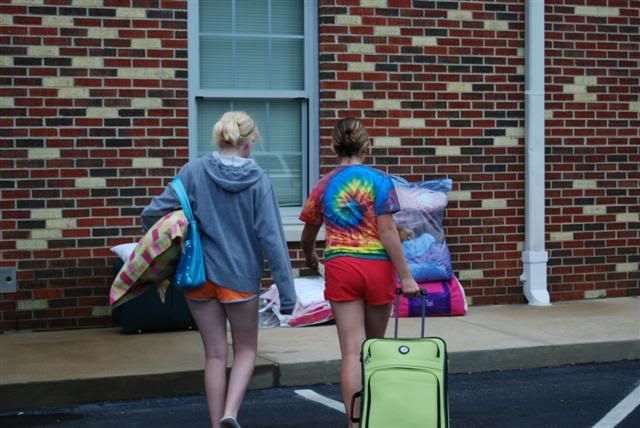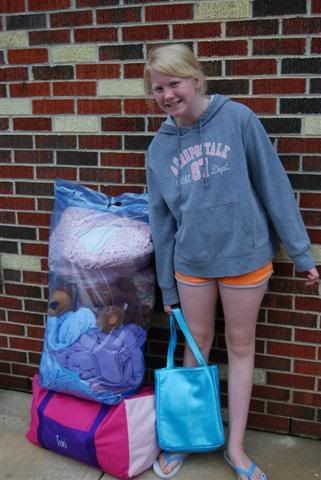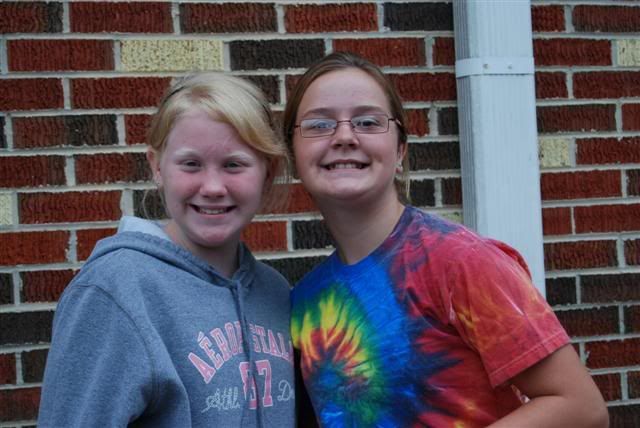 Can you tell how SAD she is to leave us for camp?

*edited to add: I did get a phone call eventually that they arrived safe and sound. She couldn't be bothered to tell me anything other than 'I have to wear my flip flops everywhere in here!' and 'K is my room mate.'

I'm betting she is going to have a blast!